Arrival & Program Introduction
Whale watching on a full day boat tour
Dogsled trip on the Greenlandic Icecap
Guided tour to the Icecave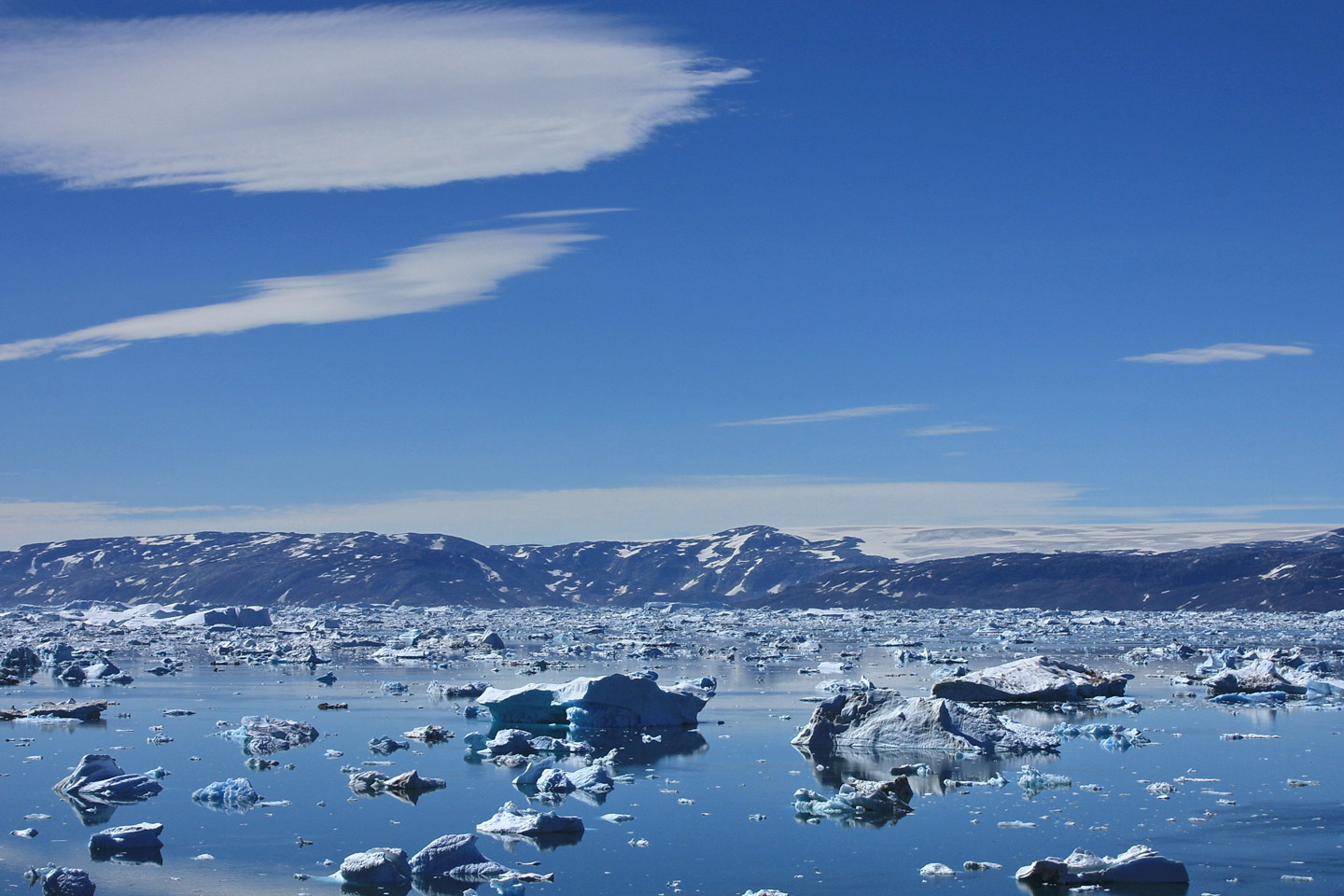 Day 1
Arriving Kulusuk Airport
We welcome you at the airport. After luggage is collected we walk together to the pier where you step aboard the boat, and your arctic adventure really starts. We set off towards the settlement Tinit, where you'll be based the next days. Already just outside the bay of Kulusuk area in the Ammasalik fjord it's very likely you'll spot whales. On the way we will pass by icebergs and we'll point out winter houses from "the old days".
After about 1-2 hours we arrive at the settlement Tinit. You' ll be settled in the house that will be your base for the stay.
We serve a bit to eat and a good cup of tea and introduce ourselves and the programme for the next days. The rest of the afternoon you have on your own to explorer and settle in to this beautiful and different place.
Dinner will be served and we eat together. 
Day 2
A day in the Sermilik fjord
After breakfast we board the boat and go out for a full day in the Sermilik fjord, watching iceberg, whales the spectacular nature. Do to weather, Tobias decide where to go to. 
We go on land for lunch and try to catch some fish for dinner. 
It's a very beautiful and unique place so make sure the camera is fully charged. 
We'll be back late afternoon and dinner will be served around 18:30. 
Day 3
Visiting the Icecap
Afterbreakfast we are again off by boat. We go to the outside of Sermilik to reach another fjord system – Nattivi, where we will walk up to the Icecap where a once in a lifetime experience is waiting – dogsled trip on the Greenlandic Icecap. 2-3 hours on dogsled, where you experience the ancient way of arctic transportation and a peak of the endless ice dessert. On the way back you have a amazing view over the ocean and landscape surrounding the area.
We walk down to the boat, full of new impressions we go back to Tinit enjoying the afternoon light. 
We have dinner together and summe up the day.
Day 4
Kayak in the Sermilik
After breakfast you have the morning on your own. 
After lunch you'll go out in kayak in the Sermilik – experiencing another ancient method of arctic transportation. 
After dinner we'll look into inuit culture and history. 
Day 5
A guided tour to the Icecave
After early breakfast we set to Kulusuk, where you'll have a guided tour to the Icecave on Aputsiaq glacier. 
You'll catch the afternoon flight from Kulusuk Airport.