Unforgettable Multi-Day Daytrips Across East Greenland
Founded in 2019 by Arctic hunter Tobias Ignatiussen and nurse Line Kristiansen, Sermilik Adventures is dedicated to providing unforgettable multi-day package tours in the captivating Sermilik Fjord. Whether it's the summer or winter season, we offer a range of immersive activities, including overnight stays camping out in the spectacular nature, or in our cozy huts  in Tiniteqilaaq, thrilling dogsled tours on the Ice Sheet, and captivating whale safaris. Our expedition cruises have also played a significant role in bolstering the local economy of Tasiilaq, making a positive impact on the community.
Sustainability lies at the core of our operations. We firmly believe in nurturing the local community and showcasing the authentic culture of Greenland. In this spirit, we have taken young individuals on trips to provide them with insights into the tourism industry. We actively engage representatives of the local culture, such as choirs, drum dancers, and handicraft artists, to ensure our guests enjoy genuine and immersive experiences when they travel to Greenland.
Additionally, our commitment to sustainability extends beyond our immediate community. We have established a fruitful collaboration with an international cruise shipping line that employs a hybrid icebreaker. This collaboration enables the breaking of ice early in the summer season, facilitating the early commencement of the supply ship and other operators. By leveraging innovative solutions, we strive to create opportunities for extended exploration and increased accessibility to this magnificent region.
At Sermilik Adventures,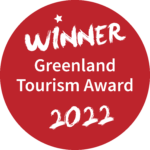 we humbly take pride in being the recipients of the prestigious Greenland Tourism Award 2022. This esteemed recognition, presented in collaboration between Visit Greenland and Air Greenland, is a testament to our commitment to delivering exceptional experiences to our guests.
Tobias
Tobias is born in Umivik 200 km down the coast south of Sermilik Fjord in 1960. He was growing up with his parents and siblings. They traveled with the seasons, and settled where the hunting was good, and at the end of the season they would travel again, always with all of their belonging. When Tobias was 14 years old his father gave him 8 sled dogs, and he said to him "it is now your responsibility to keep these dogs fed ". Tobias is a very skilled, ambitious and respected hunter in the region – and known in all of Greenland.
Not only is he a great master of the nature, he also managed to build a stabil business hunting, fishing and working with tourism through out the summer and winter seasons. 
Tobias has passed all levels of the Greenlandic Outfitter education. So not only does he "know what he's doing" – he has certification that confirms he's knowhow and skills. 
Tobias is married to Silpa – she maintain the household when Tobias is out on hunting trips or other projects that requests his skills and knowledge.
Tobias makes the best coffee – but only in the morning !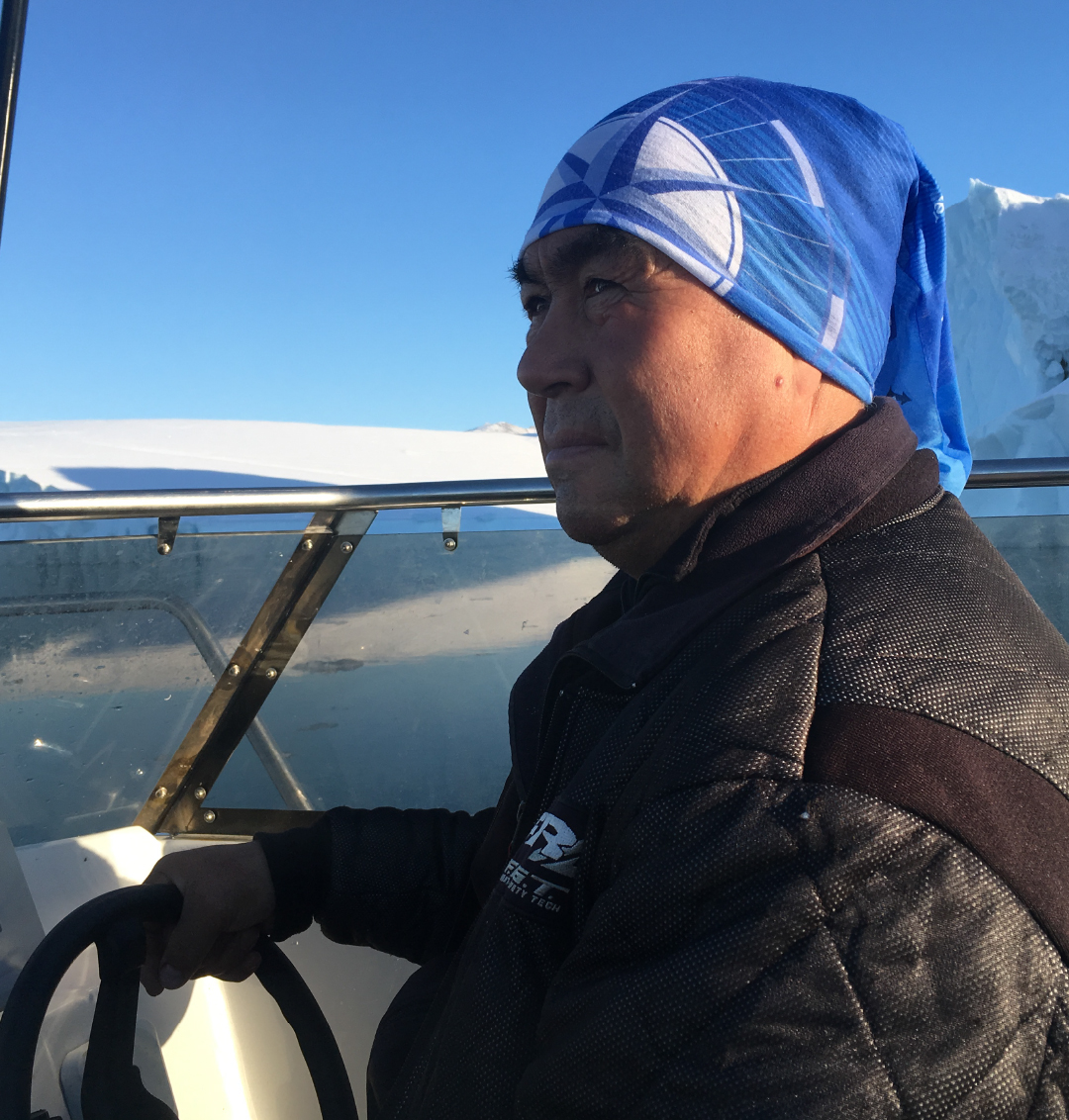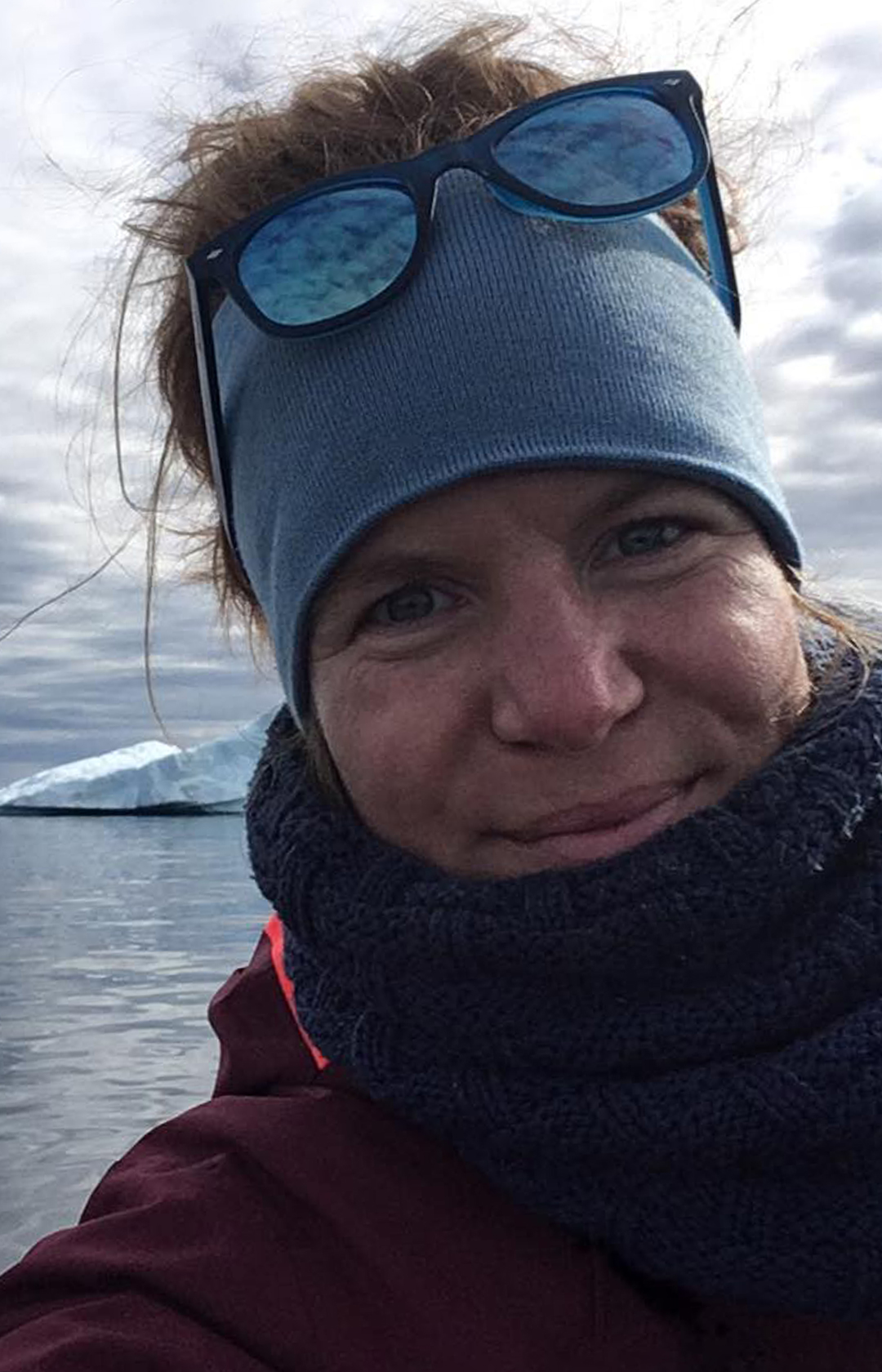 Line
Line is born and raised in Denmark in 1980 – but has spend the last years in Eastgreenland. She came to work at the hospital as a nurse, and to experience living in a part of the World with a completely different infrastructure than she had ever experienced before. But after 10 years working as a nurse she feld it was time to change working field and work – not less, but more outside and "to take care"  of guests and the clients that would visit Arctic Paradise – as she likes to call the region that has grabbed her by the heart and soul. 
Line has maybe experienced a bit more than what would be considered average, also in the perspective of the relatively short time she has stayed in Eastgreenland. But with her good sense for meeting people and strong social capacity – and let's not forget her curiosity, she has managed to integrate herself by joining hunting trips,  snorkeling with whales, dogsledding a numbers of times – which is her all favorite way of transportation.
On top of her good human-skills she's also a good cook, and she'll make sure that you are well nourished doing your staywith Sermilik Adventures – whether it's a settlement stay, dogsled adventure or camping.